Hydraulic hoses repair
on site
24 hours a day, 7 days a week (ou juste 24/7), Chronoflex will repair your emergencies wherever you are!
All our experts travel the length and breadth of Switzerland, day and night, ready to intervene on site to repair your breakdowns independently thanks to their fully equipped truck.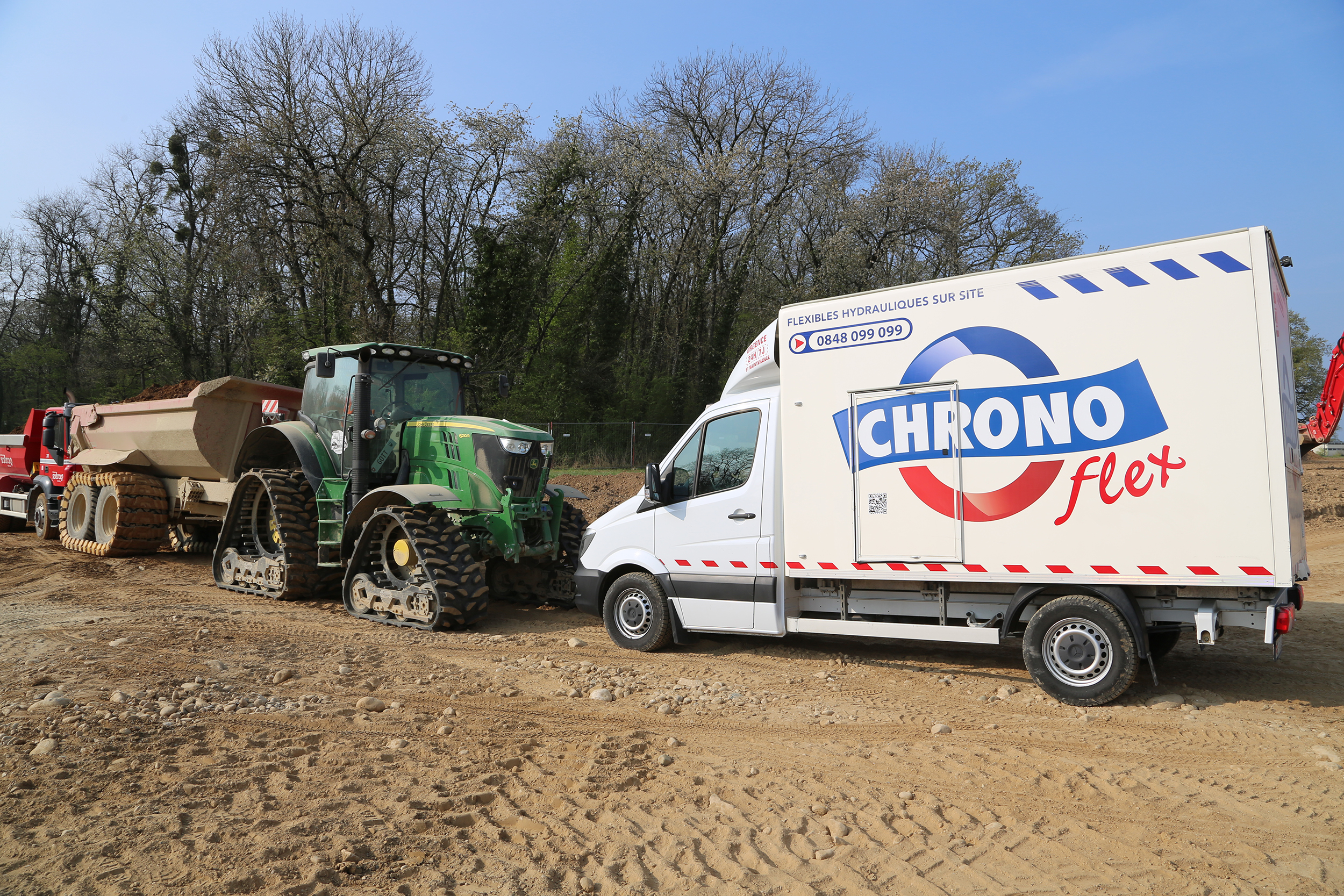 Expertise in all areas
Your machine has a breakdown on a public works site? Are the hydraulic hoses of your agricultural tractor defective? Call the Chronoflex teams!
Construction, Industry, Handling, Environment… Our hydraulic expertise covers many fields and all types of machines or equipment with a hydraulic component. Our technicians are highly trained to solve your most complex breakdowns.
A rapid intervention that avoids additional costs!
When a machine breaks down, every second costs you money, which is why Chronoflex experts are available 24 hours a day, 7 days a week to help you detect and repair your hydraulic hose failures at any time.
Thanks to our national network, the average arrival time of our experts on site is 32 minutes! This reactivity to emergencies saves you precious time and minimises costs and production downtime.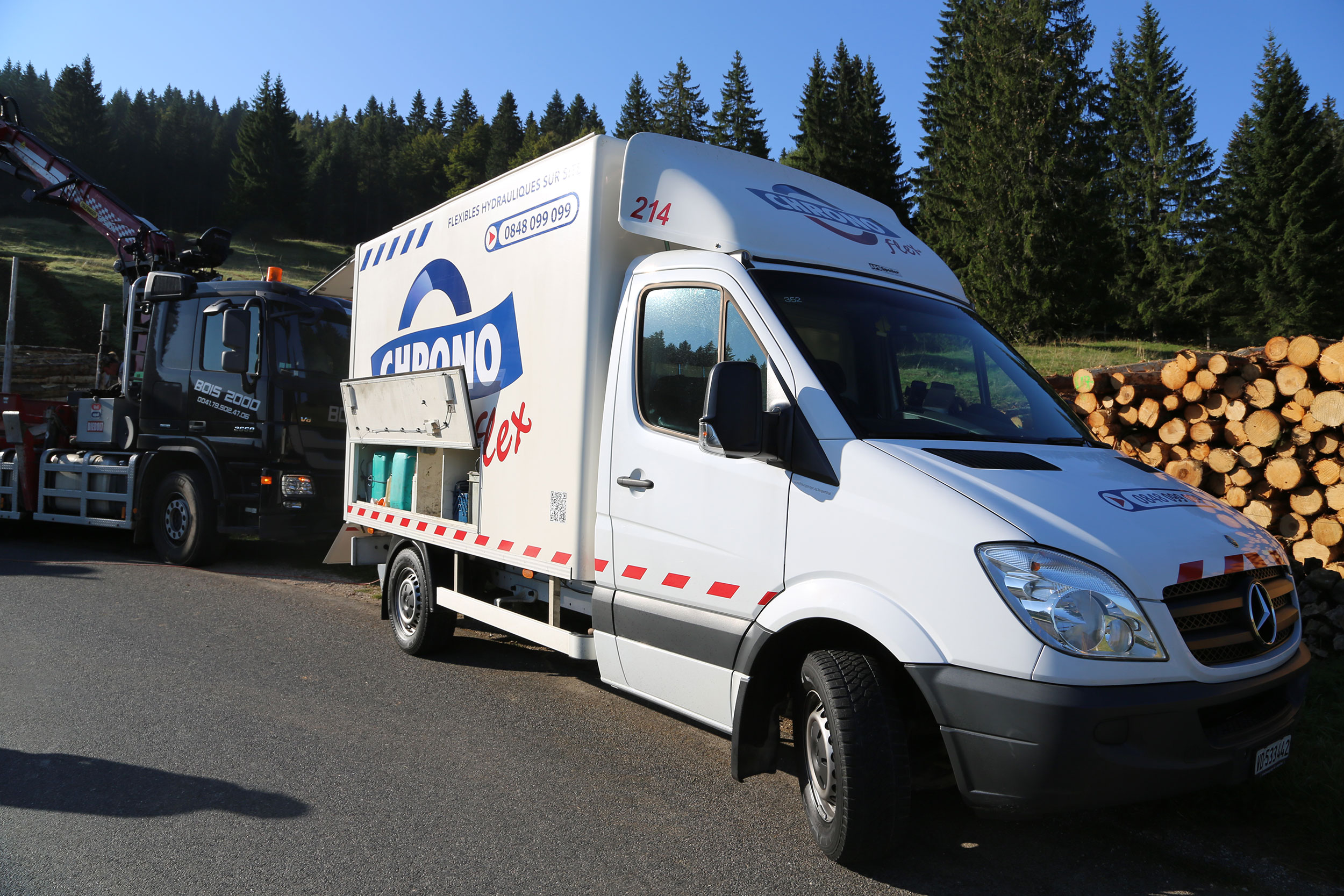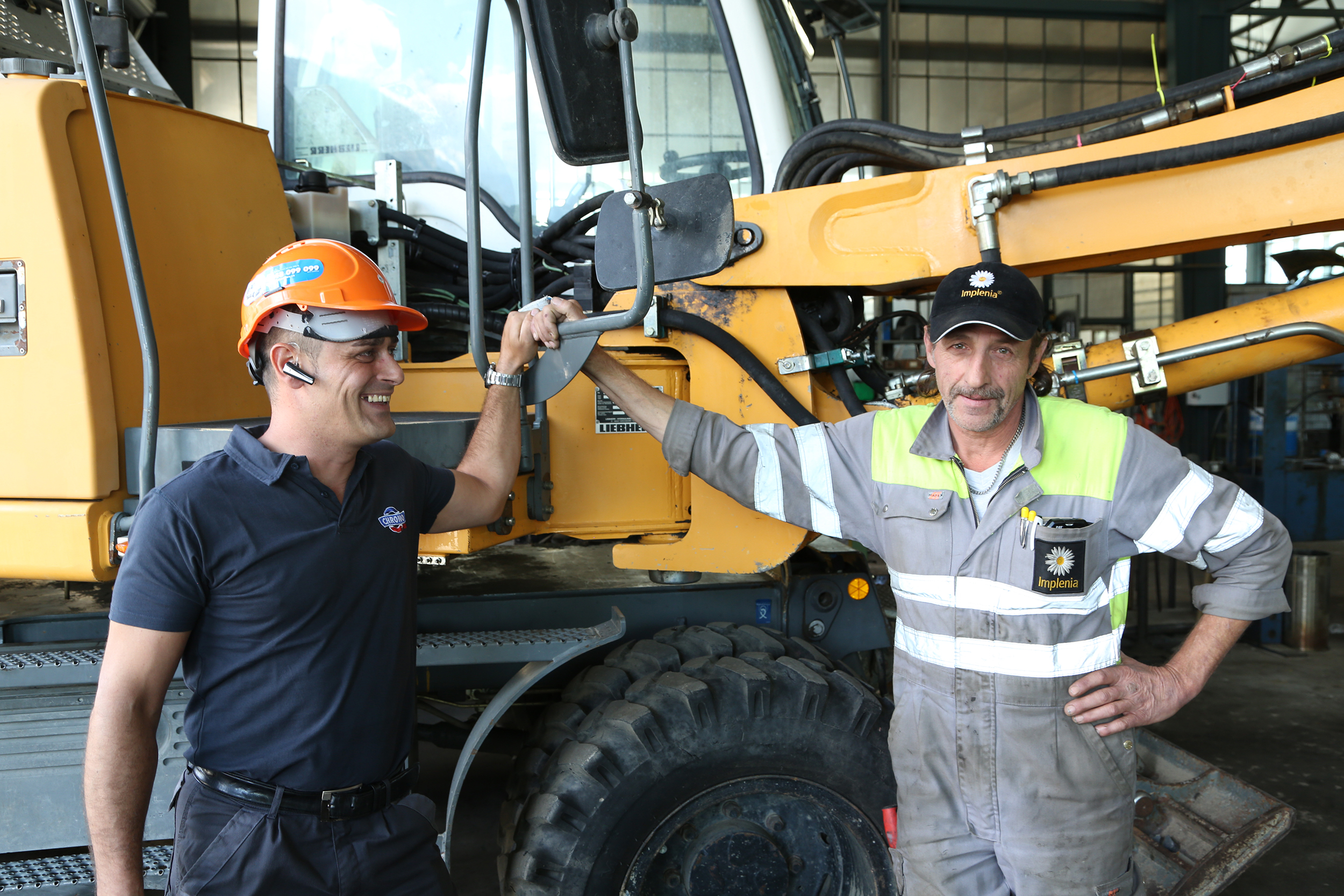 A relationship of trust
With more than 7,000 interventions per year, Chronoflex has been growing its business and its relationship with its customers over the years.
This relationship is based on the trust our customers place in our technicians for their recognised expertise and their involvement in troubleshooting. More than a simple technician/customer relationship, we consider our customers as partners.